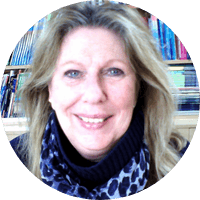 Helen Rouse, Director of Studies – ETC International College, UK
Why would a student choose his school?
ETC Bournemouth is a large, well-known school on the south coast of England. First and foremost we are very proud of our friendly and caring atmosphere, and we try to help students feel at home and happy while they are with us, in our Residence, in a homestay or in our classes. Our teaching staff are experienced and professional and will always go the extra mile to help students enjoy the lessons, understand and progress. We offer a wide range of courses from general English to a number of specialist courses and exam classes and are well-versed in teaching effectively online as well as onsite. Our good climate and location by the seaside and the town centre in a stunning area of England, are added factors that keep out students studying with us.
In your opinion, what are the main benefits for a student studying abroad?
Studying a language abroad means that you are immersed in the language at all times, not only in your lesson times, and can learn so much extra by listening, watching and reading what is all around you, with ample opportunity to practise. In addition, you are experiencing a new culture first-hand, which can only enrich your mind, while if you are younger, it is a great way to foster your independence and initiative. Finally, for everyone it is a guaranteed way to make new friends from all over the world.
How do you see the future of language tourism?
Language tourism will always be a large sector of the economy and travel industry as the world becomes ever more connected and communication is paramount. Studying abroad is the only way to kick-start an intensive language learning experience with accelerated results and to gain a new window on other cultures.
What is a day like for a student at your school and what is networking among peers like?
A typical student will awake in our Residence and go to our café for breakfast, prior to crossing the patio and entering class. They will study a variety of language activities in pairs or groups for 90mins and then take a break to chat outside on the patio or have a coffee and a snack in the café. After another 90 mins of lessons it is lunchtime and students will gather in the café to eat lunch and relax. After lunch it is time to sign up for the weekend excursion and then some students will have another afternoon lesson while those that are free may decide to take the 5-minute walk to the beach at the end of the road followed by a spot of shopping in town. Others may opt to do dome extra studying on the computers in the library/study room while some students may attend an afternoon language club such as conversation, writing, drama etc. Later in the day, there will be football or volleyball or a video in the Residence lounge, and then it's time for dinner in the cafe.
THE SCHOOL
Name of school
Country/City
UK/Bournemouth
What are the most significant things the school can offer?
ETC International College is a British Council accredited college based in Bournemouth, England. We offer courses for General English, Exam Preparation, Specialist English, Teacher Training, Junior English and Further & Higher Education.
We offer an on-site residential accommodation and cafeteria in addition to a large campus with outdoor gathering spaces.
If students wish to study outside of lessons they can do so in our computer labs or library.
Activities programmes run throughout the week in addition to paid excursions on the weekend to areas of interest such as London, Bristol & Bath.
ETC International College believes in putting the students first and our teaching methodologies reflect this. Almost all of our permanent teaching staff are DipTESOL qualified, providing the greatest quality education possible.
What are the types of courses taught at school?
Exam Preparation Courses (IELTS, B2 First, C1 Advanced and more)
Specialist English (Aviation, Business, Tourism, Medical, Legal, and Military)
Teacher Training Courses
Group Programmes
Junior Programmes
Further & Higher Education Courses (OHTM, BTEC HNC/HND and more)
What are the biggest attractions around the school and in the city in general?
Located in Bournemouth, England, ETC International College benefits from scenic surroundings with its garden and world famous beaches.
Immerse yourself in British culture with friendly local people and fantastic weather.