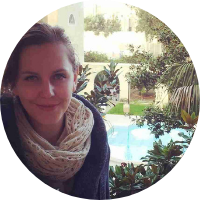 Magdalena Kasperowicz-Swanson, Marketing Operations Executive, Berlitz Language Centre Malta
Why would a student choose your school?
Berlitz Malta is the most centrally located school in Malta. Students do not need to travel locally and they do not have any extra expenses to travel, either. We understand language as a tool for communication and focus on high percentage speaking time. All instructors are native speakers and use a conversational approach to engage the students in speaking in the target language only from day one. Only by speaking students will be able to communicate in the new language quickly. We prepare our students how to communicate in real life situations. All exercises and discussions are based on current topics which students can refer to. We enable our students to gain confidence and feel comfortable communicating in an international and a global environment.
In your opinion, what are the main benefits for a student to study abroad?
Malta is considered as one of the best English learning environments in Europe due to the English speaking nation, the beautiful location, the holiday feel climate and the friendliness of its people. Malta as multicultural English speaking country gives the students an extra kick of motivation to practice their language skills after schools hours while exploring the Island, staying with English speaking family or at a hotel and meeting new people.
How do you see the future of language tourism?
Language Tourism will remain strong in post pandemic times as most students want to experience Maltese culture and attractions while studying English.
What types of courses do you think will be most in demand in the future?
Language tourism, Online self-study, self-paced programmes.
THE SCHOOL
Name of School
Country/City
Malta/St Julian
The most significant things the school can offer
22 years of experience of teaching English in Malta. The Berlitz Method ® used at our school is an intuitive and a natural way to learn a new language. All school accommodation options are within walking distance to the school.
Types of courses taught at school
General English for adults, teens and young learners, Business English, Total Immersion Course, Exam preparation courses, online courses.
Attractions around the school and in the city in general
The school is located in one of Malta's leading resorts – St. Julian's, within short walking distance to the Mediterranean Sea, sandy beach, shopping complex, cinema, bowling centre, supermarkets, restaurants, bars, etc.