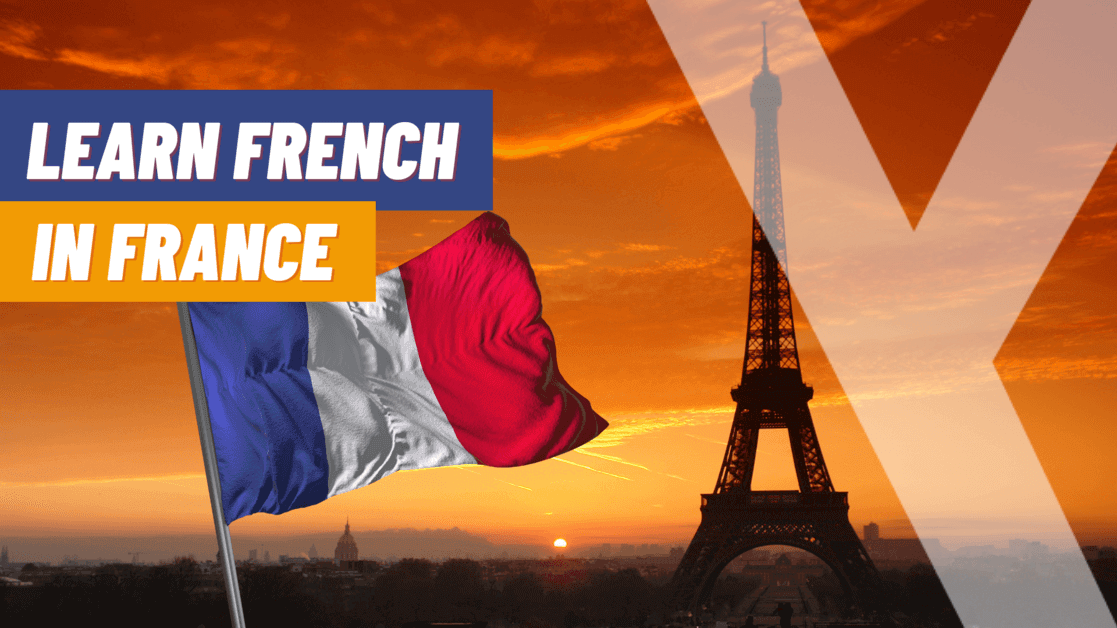 French is one of the most popular languages in the world. Learning French will allow you to get by in a lot of places, because contrary to popular belief, it is spoken in many countries outside France (Belgium, Canada, Switzerland, African countries…). French is a language that stands out in certain fields such as art, gastronomy or literature; therefore, learning French will give you the opportunity to enjoy all of them in their original language. Plus, knowing a language like French will open all the job opportunities in the French market or in French-speaking countries.
WHICH ARE THE BEST CITIES IN FRANCE TO LEARN FRENCH?
1- PARIS
Paris is the city of love, the city of light, the city of fashion. Learning French in Paris is a unique experience you will never forget. Choose the best French language schools in Paris with Ynsitu.
2- TOULOUSE
Toulouse is located in southern France. It is divided by the Garonne River and lies close to the border with Spain. It is known as La Ville Rose ("the Pink City") because of the terracotta bricks from which many of its buildings are constructed. Toulouse, a lovely city to study French.
3- MONTPELLIER
Montpellier delights with its historic centre, the youthfulness of its students and its rich cultural life. Learn French in Montpellier is the best option for those who wish to have a more quiet immersion program in French.
4- NICE
Nice is not only the capital of the Côte d'Azur, but also the fifth largest city in France. A place where you can enjoy the beach, leisure activities and study French in a unique environment. Learning French in Nice is an experience for the privileged.
5- BIARRTIZ
Elegant town next to the Basque coast and surfers' area… Another place to enjoy the beach while doing, for example, an intensive French course in France.
6- LYON
Lyon is one of the most important cities in France. It is known for its large-scale industry, but this does not detract from its charm. It is a place with a wide range of leisure activities. French courses in Lyon are a fantastic alternative.
7- BORDEAUX
Another of France's most beautiful and important cities. If you love wine, learning French in Bordeaux should be your number one choice. You won't want to leave.
8- TOURS
Tours is a university town, not very big but incredibly beautiful. If you are young, the atmosphere of this city will captivate you. Study French in Tours to see for yourself.
9- CANNES
Beautiful city located on the French Riviera, internationally renowned for its famous film festival. A city for leisure but also to enjoy with culture activities.
10- ANTIBES
This town, located between the tourist cities of Nice and Cannes, is one of the greatest jewels the Côte d'Azur has to offer. If you want a seaside resort, Antibes has everything you need to fall in love.
Ynsitu is the world's first marketplace dedicated to language courses abroad. We currently offer more than 50,000 courses in almost 40 countries and very especially in France.
You can find all types of courses and language schools in France: General French courses, for seniors +30 +40 +50 +60, juniors, with activities, language immersion programs, teacher training, preparation for official exams, intensive French courses and many more. We also have courses with promotions and discounts that you can learn about on our platform.
Our qualified student advisors will explain all the details of your ideal French course and answer all the questions you may have about your French immersion program. You can contact us as many times as you wish.
Cities like Paris, Toulouse, Nice, Lyon, Montpellier or Biarritz among many others, are waiting for you. Big cities, coastal and beach cities, or student cities. We have it all. Request information about your perfect course to learn French in France. A unique experience awaits. Take a French course in France. Travel, learn and live a French language immersion.